Florence was a hustling and bustling city when we were there! We spent three days in Florence and I still feel like there was so much we didn't see. We definitely had some chaotic times during our time here, haha! Read on! I linked a few of the tours we did, if you're planning a trip to Italy anytime soon!
Day 1: Getting Locked in Our Apartment & the Uffizi
Before arriving in Italy we booked the Florence Super Saver: Best of Florence Walking Tour: Academia Gallery, Uffizi Gallery, & Duomo through Viator. We woke up bright and early our first day in Florence because the tour started at 8:45am. However, when we were trying to leave the building we couldn't. Our Airbnb host apparently gave us the wrong key to exit the building....and we were stuck. Sadly we missed our guided tour of the Academia Gallery. After we finally found someone in the building to let us out we ventured to a small cafe and relaxed with juices and pastries after our stressful morning. But hey, when you're traveling flexibility is what it's all about....even if it is a bit stressful.
We were able to meet up with the group later in the afternoon for the guided tour of the Uffizi Gallery. This guided tour was a wonderful experience. Our tour guide was very passionate and knew so much history about Florence and the artwork within the gallery. We were able to see pieces by Michelangelo, Raphael, Leonardo da Vinci, and more. I'm glad we were able to do a guided tour because this helped us embrace the rich history of the artwork and learn more about the context in which it was created.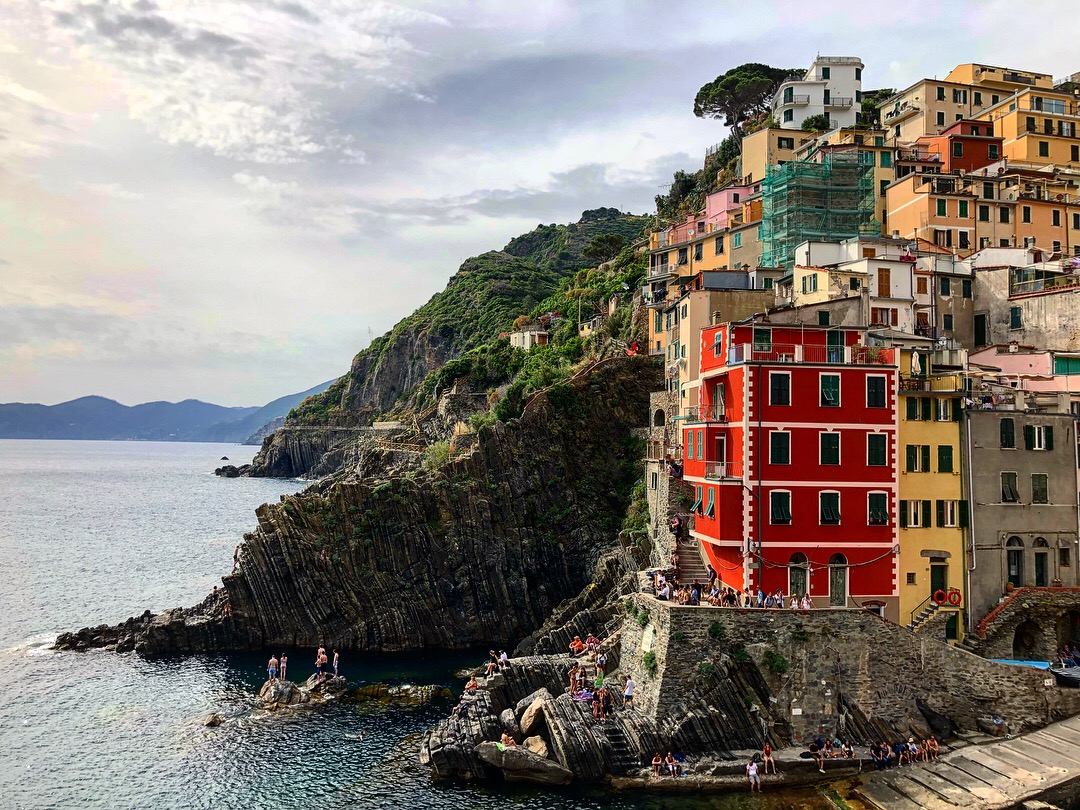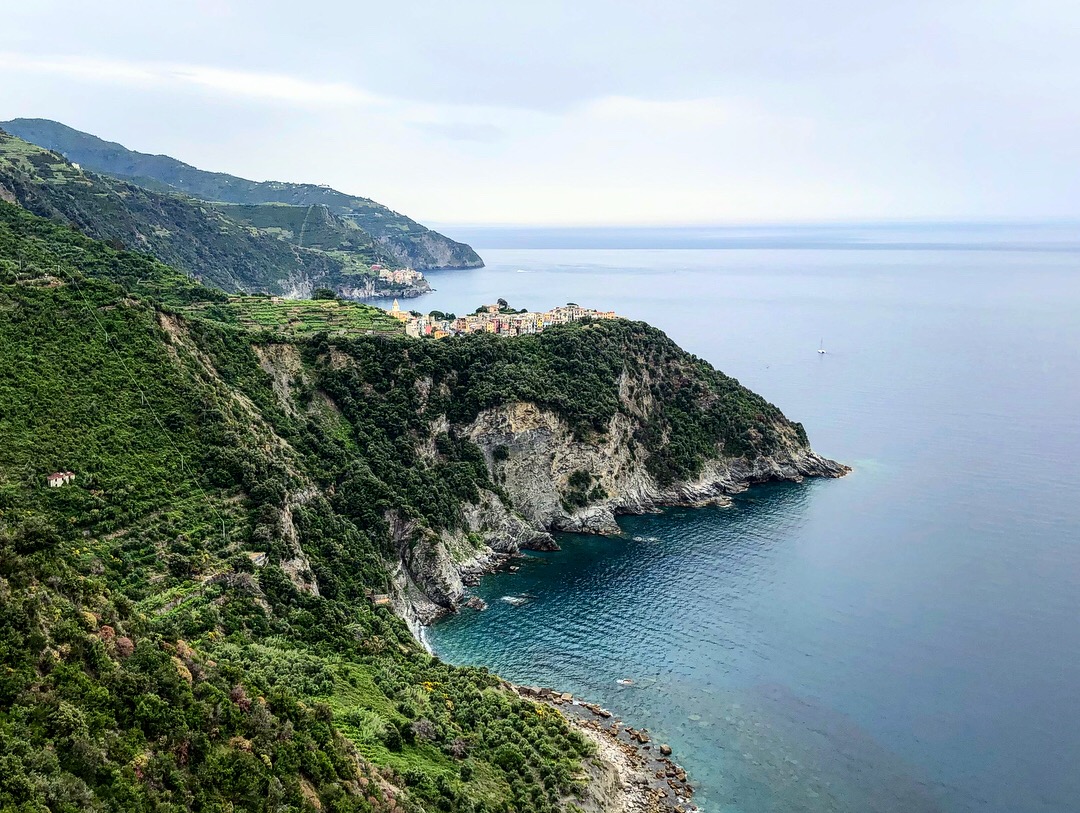 Day 2: Cinque Terre: Working for The Views
We wanted to do Cinque Terre, but didn't know if we would have enough time! So we booked the Cinque Terre Hiking Day Trip from Florence. What I appreciated about this trip was that it was very organized. Transportation was organized for us and we got to see a bit of each of the five cities. The air conditioned bus ride out was great with lovely views and our tour guides gave us history of various sights as we passed them. However, the hiking part was much harder than I anticipated! Not my personal favorite! The path was very rocky and difficult to walk on. The views were beautiful though and surprisingly I completed the hike without falling, woohoo! I'm still recovering because my legs hurt from all the rocks and hills though. :) Wouldn't recommend this unless you're a semi-advanced hiker! Our time in each city felt a bit rushed because they were trying to cram so much in one day. Our favorite city was Monterosso al Mare. In Monterosso al Mare we were able to enjoy a wine tasting which featured a signature wine from each of the five cities of Cinque Terre. Personally, I liked Monterosso al Mare because it was small, quaint, beachy, and at the time not too packed with tourists. I would love to go back to this city sometime and stay a few days! After our long twelve hour day we made it back into the city and found a wonderful restaurant, Il Toscanaccio. Il Toscanaccio had the best pesto we've had our entire time in Italy! It was SO yummy and fresh! We ended up eating there the next night too because we loved their pesto so much!
Day 3: Academia Gallery Attempt #2 & A Surprise Dinner
On day three we slept in trying to recover from our hike! My legs have never been so sore. After missing our guided Academia Gallery tour, we purchased normal tickets. We selected a time for skip-the-line access, but our GPS led us to the wrong place, haha! A twenty minute walk with burning legs to the wrong place. So we ended up not being able to do the Academia for a second time. At this point we felt like it wasn't in the universe's plan for us to visit the Academia, so we went home and took a nap. Then we did a bit of shopping at the local stores near the apartment. This day was also Jake & I's five year anniversary. He surprised me by planning a special dinner! We were driven to the top of a hilly town outside of the main part of Florence to Belmond Villa San Michele. The views were INCREDIBLE! And thankfully I didn't have to hike for these! It was such a perfect evening I cried. It was gorgeous, the weather was perfect, there was a piano player, the food was excellent, and it was all planned by my wonderful fiancé. It was the perfect way to end our time in Florence!
Overall we had a fabulous time in Florence! It was filled with adventure and great food! I'd love to go back sometime....maybe then we'll actually see the Academia Gallery!